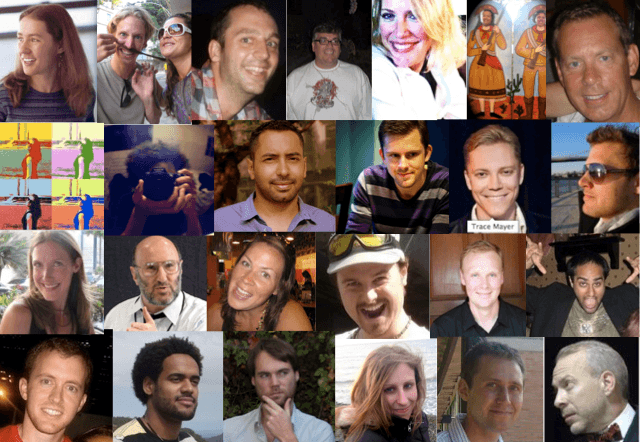 Welcome to the first post on BrazilianGringo.com!
This is a big day in Brazilian blogging history. Its not every day that a gringo launches a blog about Brazil you know. Oh many have tried, but inevitably their friends invite them out for a cerveja (beer) at the buteco (bar) and they get distracted by all the gatinhas (cute girls) and forget about the blog that they were supposed to write.
This Brazilian Gringo is going to be different. Over the next few months you can expect a consistent output of articles and videos that will give you a greater understanding of what its like to live and work in Brazil. The initial focus will be on teaching English in Belo Horizonte, but as more people join the party we can go to other cities.
Side note – In Brazil the word gringo doesn't carry the same negative connotations that it does in Spanish speaking countries. Its used to describe all foreigners, even people from just across the border in Argentina are gringos. 
Since today is such a big day, we're gonna celebrate Brazilian style and invite a bunch of our friends down to party with us. The music is gonna get real loud around here and the cops can't tell us to shut it down!
Our friends are joining us from all over the globe, with a diverse mix of backgrounds and reasons for being in Brazil. What unites them all is a deep seated passion and joy for Brazil's culture and its people. Many of them are in Brazil right now, teaching English, running businesses or doing other extraordinary things, and I'm sure they'll be back for future parties that we have here on the blog.
I don't want to hog the microphone for too long here, so in a second I'm going to pass it off to our guests so they can talk to you about their favourite thing about Brazil.
Once again, thank you all so much for being here, and be sure to stick around to the end when we light off fireworks.
My favorite thing about Brazil is by far the people (or "o povo" as we say) and my day-to-day interactions with them.  I typically don't like to make generalizations, but I definitely feel the love here more than in other places.  On a regular basis, random people I meet eyes with in the street greet me with the kind of affection I would normally only get from friends or relatives I haven't seen in a while.  "E aí o meu parceiro tudo beleza?"  (What's up partner – everything good?).

One of my favorite things to do here is ask directions.  In most places I've visited, people give directions with a sort of "Go there, turn left, and then please leave me be," attitude, but with most Brazilians you ask for directions, you can feel their sincere concern that you make it to your destination.  I've even had people stop whatever they were doing just to accompany to my destination!

I mean, seriously, how can you not love a place where people answer "Obrigado" with "Que isso? Tamo junto irmão" (What you mean 'thank you'? We're in this together, brother).
Asking me to choose my favorite thing about Brazil is like asking me to choose my favorite food, there are far too many options to choose from. Sure some things make me nauseous and quite turned off, but overall I enjoy practically everything.

Brazil is a place that will challenge and amaze you. You will have so much to enjoy and at the same time many things that will make you question what you learned as a child. You will be faced with poverty, truly faced with it. You will see how family can be more than just what you were born into. You will, if you choose to involve yourself, experience what living in a community really is. People take care of each other. You care if your neighbor is ok. You watch out for the random children playing with yours. You share your snacks, you buy your friend a beer without caring if they will get the next, and you fall in love with fresh fruit.

Brazil is the land where acquaintances are treated as friends. It is a place where the more actually are the merrier. And where it lacks in efficiency, it makes up for it in charm and character.

It's kind of like Sushi, you either love it or hate it. Either way, it's worth a try.

Big question!  One of my favorite things about Brazil is how this country treats children.  In the US, we tend to get annoyed by children, or consider them to be "less important".  But Brazilians love to have children around.  If I'm out without my kids, people are always asking where they are, how they are, what they are doing.  They hug kids, kiss them, and seem to be genuinely interested in them.  I love this.
I would say that Brazil – at least here in Ro and Niterói – allows you to be yourself. At the beach you can be big or small, and still feel beautiful. Maybe not everyone wants to take you home — but they do not skorn you.

As a gay couple we have more rights here than in the USA. But I would not say the general population is on our side. But things are good.
What is my favorite thing about Brazil? I'd say it's the mix of culture, traditions and natural landscapes the country offers to its visitors. It's a beautiful and intense country, the changes are constant and fantastic, and one is able to feel them happening… While living in Brazil we saw different color sunsets, and once-in-a-lifetime sunrises. We lazed in hammocks dipped in the deepest blue water, listened to volunteers talking and showing the importance of preserving the sea and green turtles, and watched them hatch; we swam with spinning dolphins… at the end, we simply enjoyed the wonders of nature… We learned about conservation and the importance of respecting the natural creations, as well as, its limits, the use and potential of the "green energy resources"… We boarded on the visiting Rainbow Warrior Greenpeace ship… We experienced Carnaval in all its glory and colors. We danced to different rhythms and tunes, so characteristic of the Brazilian people and their unique culture! We fell in love with the country!

Our children were exposed to history, its causes and consequences. They learned that any country is not just about land, but also, about its people, their beliefs and their sense of social respect. They will grow up comprehending that a country's boundaries go as far as its people. We bring our culture with ourselves. Our traditions, our honor, our respect to others. Wherever we are. Wherever we move to. We've moved away from Brazil, due to work, but we've kept it safeguarded in our hearts and minds!
I guess I would have to say the warmth of the people but it has become a bit of a cliche. Not just the day to day friendliness that one experiences going about doing your thing, but the true generosity of Brazilians. One thing I have seen over and over again is how Brazilians are truly generous. People that have busy lives take the time out to help you in a bureaucratic jam. People that have barely two cents to rub together will go into debt to make sure you, as a guest in their house, will have the best meal you have ever had. They will spend hours getting the best ingredients and cooking it to perfection. And no, they do not want your help in the kitchen. Have a seat and a cold beer, they say! Enjoy! Which brings me to something very Brazilian:

Brazilians live for the moment

What is now is what is important for Brazilians. Yesterday is the past, tomorrow is unknown, so they enjoy what is now. Spontaniety. I love how they can make anything into a good time. Making due with what cards they were dealt, which make them the masters of innovation and resourcefulness. A box of matches becomes a percussion instrument for example! They see opportunity where others see none.
Well, my favourite thing has to be São Paulo, the great forgotten gem of Brazil! Overlooked by tourists and criticised for its uncontrolled and uncontrolable growth it often gets a bad name for itself. Look beyond that and you have the gastronomical centre of Brazil, the most cosmopolitan city in the country, the best party scene and all of this beating to a 24hour rhythm!
Brazil is a nation of self-starters and freedom-minded people! It should be on the shortlist of places that anyone interested in a great way of life should visit.
Mallory Ramos from the Salty Cod
What I like most about Brazil, as compared to other places, are the federal rights given to workers. Every worker is guaranteed 30 days of vacation by the government, receives a 13th salary every December and receives a transportation stipend to get to and from work. I think this really helps, especially when the majority of workers make minimum wages.

I like the fact that public healthcare exists. Even though most people who use it say it's terrible, i like the "idea" that it exists. Government medical reforms have been flying out of Brasilia over the past couple of years, which is a really great image of progress. Cancer care is guaranteed to everyone and is HELD to a specific timeline, within 30 days I believe. Diabetes medicine is covered by the government as well. Government housing, though not the best, is growing fast and I think it's very practical that the cesta básica still exists for most workers. The cesta básica is basically a giant package of basic foods for the family that you pick up at the grocery store with a coupon from your employer. It guarantees that the family eats regardless of what the parents choose to spend their paychecks on.
I loved Brazil for two things—the people and the beaches. And the açai. And the Haivaianas…I guess a lot more than 2 things.

Brazil is a very easy country to move to. The islands are amazing—Morro de São Paolo is my favorite. The people are friendly and amazingly attractive.

I love the Portuguese Language, and really miss my time in Brazil.
My favourite thing about Brazil is not really tangible. It's more of a feeling. It's the feeling of things being laid back. Not easy, but laid back and casual. It's in the mountains and beaches (in Rio) and in the relaxed way the people interact with each other on the street. I love the feeling of always being, somewhat, on vacation.It's easier for me to tell you what I like about Brazil now that I've left. The good things are definitely much more obvious…
When I look back on my nine months in Rio de Janeiro, I recall a bright, green, sweltering city bursting with vitality—buses veering past crazily, rules widely ignored by the swells of pedestrians and by pretty much everyone else for that matter, towering granite hills thrust through the concrete and asphalt surface, percussion on the night air. Innocent-looking kids could mean trouble, as could the deliciously exposed flesh lining Ipanema Beach. Aerial-rooted trees along the avenidas flexed twisted sinews, ready to slither off down the road if the rhythm was right. Bright splashes of cartoonish graffiti decked crumbling walls. Among the legs at close-packed, drunken street parties were short skirts and hungry pickpockets. Cop cars crawled past with gun barrels bristling menacingly. Was that the sound of celebratory fireworks or gunshots?

Either way, the scene seemed always just on the verge of turning freaky-deaky.

How can life back here in the American suburbs seem anything but dull and lifeless by comparison? But then, I was starting to get a crick in my neck from watching my back all the time.
I made my first tip to Brazil several years ago, and there were two aspects of Brazil that most impressed me back then. The first was the staggering beauty of the country. I had seen beaches, but not like these. And the mountains were so close to the shore. It seemed that everything was there at hand. And while there were condos and kiosks on the beaches, there were still areas which were relatively unspoiled, places where you could recharge.

The second thing that impressed me was the openness and friendliness of the people. I've visited maybe 25 countries, and Brazilians are without a doubt the most welcoming people I've met. This is an inclusive society, where all are welcome.  Brazilians are curious, open, and giving.

It took several years before I made it happen, but after that first visit, my move to Brazil was inevitable.
I'd say my favorite thing about Brazil, is the atmosphere at the moment. There is a palpable feeling of excited anticipation. With the upcoming 2014 FIFA World Cup and 2016 Olympics and Paralympics.  Things visibly change and grow. There are definite problems and conflicts, but overall I feel there's a positive,hopeful vibe.

The food here is also wonderful and I've found everyone I've met to be very friendly and helpful for the most part.
My favorite thing about Brazil is the capoeira – a blend of martial arts and dance that was developed in Brazil from African roots. This is what originally drew me to dive into Brazilian culture, learn the Portuguese language, and visit Brazil. Although capoeira is now practiced in 100+ countries around the world, the opportunity to train in Brazil with masters who live and breathe the art's culture and history is absolutely priceless. The art embodies Afro-Brazilian culture and historical resistance to oppression, and it teaches a lot of "life lessons" to its practitioners. It is often used to teach good citizenship to at-risk kids in social projects both inside and outside Brazil.
I love living in Brazil for so many reasons, so let me get the most obvious ones out of the way…I love the weather, the beaches, the parties, the clubs and the barbecues….and I also appreciate the feeling of optimism here. The economy is booming and you just have to look around to see that new buildings are being constructed all the time, as are new subway lines. I live in Sao Paulo, which is definitely an exciting city to be living in right now. Things are changing at a fast pace, which as a keen blogger means that I have plenty to be writing about!
My favorite thing about Brazil is the people, by far… Brazil is a place where after a few minutes chatting with someone, you feel like they're your long lost friend and they've invited you over for dinner. Later on that night, you've partied with them and end up sleeping on their couch. There are hardly any reservations about being sociable and friendly, with anyone from anywhere. It is just awesome.
Without a doubt, it's good healthcare for the middle class. There are several options, but the best in our region is through the insurance company called Unimed.

Even the basic plan (where you would stay in the "enfermaria" [shared hospital room, no AC, etc.]  as opposed to getting a "quarto" [private room]) is far and above any option for the middle class in the U.S.  The aesthetics are quite different (it's not as "pretty" as what we may be used to), but the treatment is what is important. Physical therapy, good doctors, and affordable meds are things that middle class Americans are still in dire need of, and continue to hope for.

Medical tourism is taking off in Goiás, with more & more people hearing about the great quality medical care, and the scenic places near Goiânia that are offering packages including R&R recovery time in local pousadas [inns]. It's a great idea, really.

My advice for fellow expats:

Do the important stuff in Brazil, and the optional stuff at home. Like anywhere, there are some people who are not interested in deciphering an accent, so be sure to network with fellow expats in the area to find the best (foreigner-friendly) doctor or caregiver for your needs.
What I most liked about Brazil was its burgeoning Austro-libertarian movement.
"In 2009 I went down to Rio for the Carnival celebration, and it changed my life.  No, really. In the next 10 months I quit my job, built on online business, and started traveling the world.  Brazil was my tipping point.  The natural beauty, incredible people, and fantastic culture was all I needed to start making some major life changes."
I will forever have deep affection for Brazil. It is a country with a gigantic history that is evident in all its institutions: the streets, the houses, the vibrant markets, the intellectual life, the diet, the ways of living, in everything. I also detected here a true love of liberty, a sense that daily life cannot and will not finally be controlled by the central state, however socialistic it might be. I was especially struck by how essential civil liberties seem to be more protected and respected in this supposedly socialist state than they are in the supposedly capitalist country of the United States. The police were nowhere that I could see. There were vast areas that were wholly private. The more I inquired, the more it was obvious to me that Brazilians would never put up with what Americans put up with on a daily basis. In some ways, Brazil will always be my utopia, a place that reminded me and even taught me how great civilizations transcend their temporary rulers. To be there and to live there is to be part of this greatness.
Its hard to say the "best" thing about Brazil.  The food is excellent, the beaches are beautiful, the atmosphere is fun and exciting, really, whats not to love!  I guess if I had to pick one thing about Brazil, and Rio in particular, it would be the "Spirit" of the city and the people who live here.  People love life in a way that I have not really seen in any other place.  This shows through in a very friendly, open way that makes Brazil and Rio in particular a very special place!
The people. I've been to many countries, and met many nice and friendly cultures, but Brazilians are the warmest I know in the planet, who still manage to pull off being modern and forward thinking. I feel at home whenever I'm with Brazilians.
My favorite thing about Brazil is that it is "The Country of the Future." While the classic definition has been popularized to poke fun at the country's perpetual failure to live up to its immense potential, in light of Brazil's recent prosperity, it has come to take on a whole other meaning.
For me, this means that Brazil is a shining light of hope and imagination, both economically and spiritually, amidst some pretty trying times around the rest of the world. While it's clear that Brazil has its fair share of problems, I will say that there's a magical, malleable quality to reality in Brazil that injects the future with optimism and the present moment with an intuition that everything's going to be okay.
As articulated in the famous Brazilian rock song, Alagados, in Brazil, "the art of living gives Faith, just not knowing Faith in what." So regardless of whether "Country of the Future" turns out to be true or not, life in Brazil has something we can all learn from: a relaxed openness for the here and now up that savors the beauty and lets in opportunity.
My favorite thing about Brazil is how warm and talkative the people are. As I like to tell people, Brazil has the highest people-dancing-in-the-street ratio of any country I've been to. The parties are amazing. The people are friendly and easy to talk to, even if you don't know Portuguese. Just to give one very basic example, at my gym back in the US, I went weekly for two years without ever meeting or knowing anybody there. I would say at most two words while I was there. Here in Sao Paulo, I'm already on a first-name basis with everyone who works there and a handful of the regulars and I have only been going for a month. I wasn't even trying to meet any of them either, they just started talking to me.
Fresh shrimp, white sand beaches, beautiful women and picturesque sunsets. That is Florianopolis. The landscape is stunning, there are tons of activities to engage in and no one sticks their nose in your business. So if you need to disappear then check it out because you can get lost in Brazil and have plenty of fun things to do.
I would have to point out the incredible diversity of destinations and, within them, the existence of an outstanding selection of attractions for nature lovers, the highlights being the island of Fernando de Noronha, with unrivalled beaches and diving opportunities, the unique landscape of the Lençóis Maranhenses, the fantastic chances to see wildlife in the Pantanal region and, finally, the Amazon region.
I am Carioca now…having left Gringo behind the day I realized there was no turning back.
Once you live and thrive in this chaotic, stunning Rio, you slowly and imperceptibly adapt
to the pace, the rhythm, the weather, the buses, the views, the food…but mostly,

I have come to love the Carioca spirit.  So alive, so vibrant, so in-your-face in a sweet way.

I will always be a gringo.  There is no mistaking that wherever I go!
But, all I have to do now is roll out my fluent Portuguese to the unsuspecting…
and I charm one more Carioca.  Delightful!


"One glance at those smiling Brazilian faces, and I was sold"  This was my
first impression and favorite thing about the country.  No matter which
corner you turn or whatever your social status, you will always find those
warm hearted and ever smiling Brazilian faces ready to welcome you like
you are their own.  This affection for another human being is contagious,
and I must confess that this is a lot of the motivation behind my blog as
well – keep smiling!