Portuguese is a rich and vibrant language, with words that often carry multiple meanings depending on context. One such word is "po" (alternatively spelled "pô" or "pó"). Let's explore its different uses:
1. Pó – Dust or Powder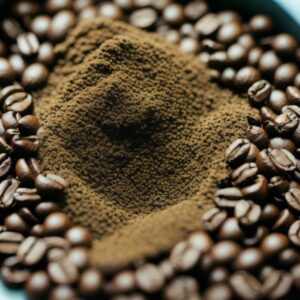 The most straightforward meaning of "pó" is "dust" or "powder." It's a noun that refers to fine, dry particles.
Examples:
Pó de café – Coffee powder
Pó de arroz – Rice powder (often used in cosmetics)
Móveis cobertos de pó – Furniture covered in dust
2. Pô! – An Exclamation
"Pô" is an informal colloquial expression, often used to show surprise, frustration, or emphasis. It's similar to the English "man!" or "dude!" but is more neutral in terms of gender.
Examples:
Pô, que calor! – Man, it's so hot!
Pô, não acredito! – Dude, I can't believe it!
3. Pôr – To Put or Place (verb root)
The word "po" can be a root or part of the verb "pôr," which means "to put" or "to place." Although "po" by itself isn't used in this context, understanding the verb "pôr" can help clarify some of its derivatives.
Examples:
Vou pôr o livro na mesa. – I will put the book on the table.
Posso pôr isso aqui? – Can I put this here?
4. Po- – Prefix
In some instances, "po-" can be used as a prefix. While this is less common, it is still worth noting.
Example:
Pós-graduação – Postgraduate studies
5. In Minas Gerais
In Minas Gerais, a state known for its unique culture and linguistic quirks, there's a famous tongue twister: "pó pó pó, um pó de pó?" This phrase playfully emphasizes the word "pó", both for its sound and its meaning. It can be roughly translated as "hey, can you make some coffee?"
Let's break it down to make more sense of it:
The first po is the expressive version of Po.
The second po is a shortened version of pode. Portuguese from Minas Gerais is famous for shortening words like this.
The third po is pôr, meaning to put.
The fourth po, um po, is a shortened version of um pouco.
The fifth po is pó de café.
In other words, "Po! pode pôr um pouco de pó?"
Conclusion:
The versatility of the word "po" in Portuguese showcases the language's richness and depth. Depending on its context and the words accompanying it, "po" can refer to everything from a simple particle of dust to an exclamation of surprise. As with many words in any language, understanding its varied uses can offer a deeper insight into the nuances and beauty of Portuguese.