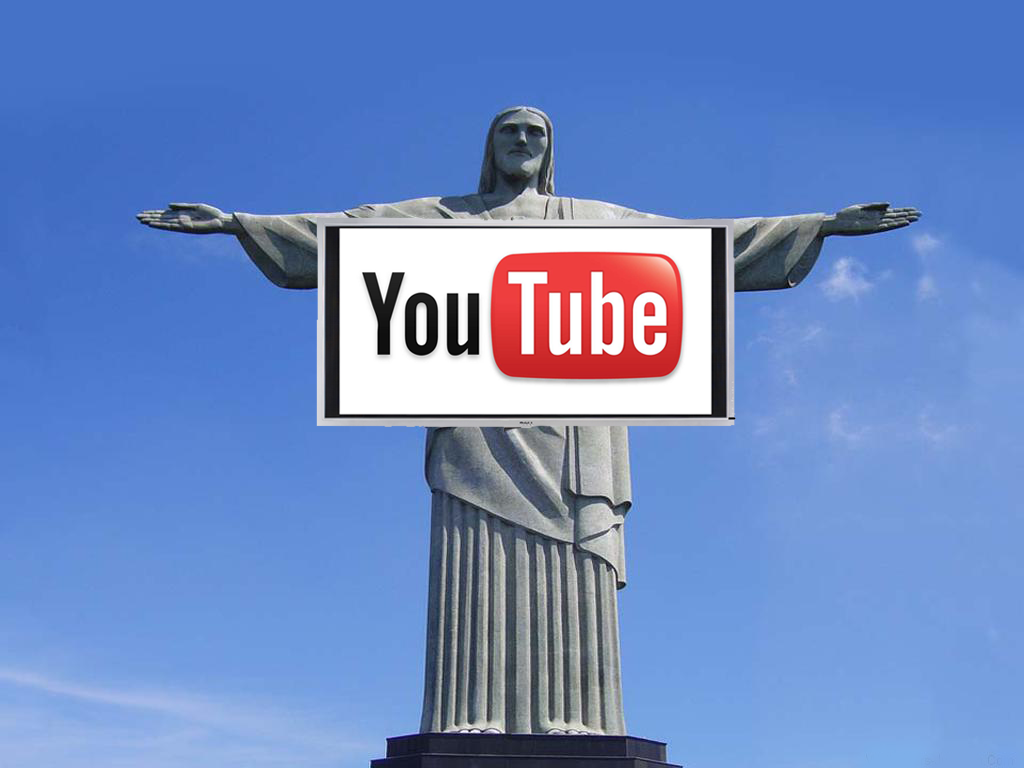 Back in 2013 it was a lonely time to be a Brazilian Gringo on Youtube.
Aside from a handful of "look at me I speak Portuguese" videos and "here's what gringos think about Brazil" videos there wasn't much Brazil focused content. Aside from Charlie there weren't any foreigners that were serious about building a Youtube audience either for foreigners about Brazil or in Portuguese for Brazilians.
Around that time I started a Youtube channel because I wanted to show foreigners what life in Brazil was like and to help them adapt more successfully to Brazilian culture. It was a rewarding experience that helped to deepen my understanding of the country and connect with people that I wouldn't have met otherwise. I look forward to making those types of videos again when I go back to Brazil.
I always thought it was strange that there weren't more foreigners trying to build a Youtube audience in Brazil. There's a ton of opportunity in the space and it's a pretty easy niche to gain traction in.
Here is a list of active Youtube channels that are either made by Gringos about Brazil or are made for foreigners about Brazil.
Gringos Talking About Life in Brazil
Gringos no Brasil – It's made by a Frenchman and an American from Colorado who moved to Curitiba to be with their girlfriends that they met in Taiwan and Australia.
I love their videos because they are all in Portuguese with English subtitles, and they are focused on entertaining and educating Brazilians about cultural differences.
Their channel is growing pretty fast and if they keep it up they'll probably find themselves with their own TV show.
Olá Brasil – This one is done by a French teacher whose lived in Brazil for 8 years and decided to start a humorous channel for Brazilians. I like his channel because he has been in Brazil long enough to bring a nuanced perspective about Brazil into his videos.
O Alemão – A German guy who makes videos in Portuguese for a Brazilian audience. He's made a bunch of videos about Brazil, his impressions of the country, his trips around the world and his observations about culture. I use his videos to train speaking in Portuguese with a German accent.
Damon and Jo – Damon is American and Jo is Brazilian. They speak a handful of different languages and travel around the world making Youtube videos to inspire people to travel more. They've got a few good videos about Portuguese and Brazilian culture.
A Terra Segundo Marty – An American guy with a few videos about culture, language and politics. I like his forest background.
Gringos Helping Out Brazilians
Amigo Gringo – A New Yorker got tired of Brazilians acting like clueless tourists so he made a channel to give travel and cultural tips for Brazilians. All of his videos are in Portuguese with English subtitles. His concept could easily be done in other major cities around the world.
Kevin Porter – After Kevin stopped updating the LiveInBrazil.org blog he moved on to start an online English school. His Youtube channel has a number of tips for Brazilians learning English. A good model to follow for online educators.
Gavin Roy – Gavin is an American from Colorado who mostly focuses on giving English tips to Brazilians. He also speaks Spanish and has some videos about Portuguese for Spanish speakers.
Christina Lorimer – An English teacher based in Belo Horizonte that provides English tips for Brazilians. She's also the admin for the BH Gringo Network group.  A real go-getter.
Brazilians Helping out Gringos
Ziriguidum – This is the most useful channel on this list for foreigners who are looking for information about Brazil. It's made by two girls from São Paulo who want to break myths about Brazil and educate foreigners on what Brazil is really like. I like this channel because they're actually doing something about a problem that Brazilians complains about.
I still have no idea what a Ziriguidum is though. Maybe they'll make a video explaining the name that I can link to here later.
Portuguese For Foreigners Channels
These channels have been around forever and will likely be around forever because their creators have a commercial interest.
Semantica – The popular online Portuguese for Foreigners course has a Youtube channel with a number of useful videos to help you learn Portuguese.
Street Smart Brazil – Luciana from Street Smart Brazil has made a number of helpful videos for learning Portuguese, talking about Brazilian culture and Brazilan Music.
PortuguesePod101 – This channel has a lot of really useful short videos to help you learn Portuguese. Created by the people at Innovative Language who make the Pod101 series for lots of different languages.
Want to get added to this list?
Are you an up and coming Youtuber operating in the Brazilian space? Have you posted at least 10 videos over the last 3 months? If so leave a comment below and I'll add you to this list.