There I was, standing at the front of a classroom in Bangkok with 30 eyes all on me. My co-teacher was rattling off in rapid fire Thai, presumably speaking about me.
I stood there uncomfortably, switching between looking at the teacher and the classroom, trying not to show any fear to my new class. Aside from the odd English word interspersed throughout his speech I couldn't understand a word of what he was saying.
All of the sudden he stops talking and thrusts the microphone into my hands with a look that said, "Dance monkey!" Adrenaline shot throughout my body as I dealt with the shock of being put on the spot, suddenly having to say something to these people in a language that is foreign to them.
If you've never had to give a speech in front of a crowd in a foreign country, let me just tell you one thing: it's scary. I was a bottle of nerves and stumbled over some words, but I managed to make it through the experience in one piece.
From this experience I've learned a valuable lesson that I like to share with my fellow English teachers:
Always have a plan for what is going to happen once you step foot inside the classroom.
To help you avoid stressful situations, I want to share some planning strategies I have learned during my teaching years to give you the advantage that I wish I had during that very sweaty day in Bangkok.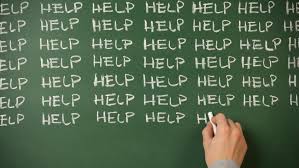 Map Out The Journey You'll Take People On
Let's start out by remembering who we're doing this for. We want to make sure that our students learn in the way that is most appropriate for them. While textbooks and other materials can serve as a helpful reference, they are rarely tailored to fit our students. You can't force a fish to climb a tree and you need to adapt your materials to fit your student's unique learning style, attitude and interests.
With that in mind we ask, what is the focus of the lesson? Do you have a specific set of vocabulary that you want the students to learn?  Maybe you want them to come away with more native like pronunciation? Or is it one of those inevitable days when you have to do a grammar breakdown?
After you've decided what the focus of the lesson is going to be, pinpoint the desired outcome of the lesson so you can start mapping out the steps to reach it. Once you know the destination, you can plot the journey. There are of course many ways to arrive at the same destination, but for the sake of this article I'm just going to describe one. If you have a different way of doing things, I'd love to hear about it in the comments.
I like to start with simple exercises, then move on to more complicated things as the lesson progresses. For example, start by showing pictures of the vocabulary words that they're going to learn. Then have them do drills to practice pronunciation. Then test their recall of those words. Then give them sample sentences. Then have them make their own sentences using other words they've learned recently.
As you go through the plan, make a rough estimate about how much time each stage is going to last. This seems like a meticulous little detail that you may not want to take seriously, but it's better than running out of time and not being able to meet your goals for that class.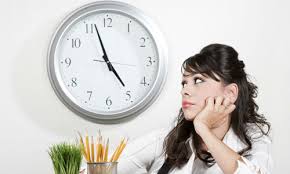 After that, you need to think about your learners again. Thing about the potential problems that might come up during each stage of your plan. Are the pictures that you picked for the new words unclear? Could they be misinterpreted?
This is an important step because it is very easy for us native or near native speakers to get trapped in our own vision of the world without thinking about how things are for our students. Try to imagine any alternative meaning that could be created from your activity, and always feel free to ask a colleague or friend what they think. If you come up with something that's a stretch, don't force it. Just find something that is more clearly understood.
The Breakdown of A Conversation Class
Alright so now that we've gone over the big picture concepts, let's run through what this looks like for a simple conversation lesson. We're going to use an example with a 1-to-1 class with a false beginner/low-intermediate student. You can use this example with some tweaks for group classes.
For this lesson we're going to compare life in the city and in the countryside. The lesson aim is to evoke the student's ability to evaluate and express their personal opinions about various positive and negative aspects of life in each place. Also, they will come to recognize the relationship between their values and interests per their preference.
Start with a few pictures to set the context, at least one of each location,  and get the student to describe what they see in each place and what they think life is like there. I usually allot about 5 minutes for this context building part of the lesson.
Once that is done, any target vocab, phrases or collocations should be introduced so the student has the remainder of the lesson to use them. Introducing target language should take about 10-15 minutes.
The first task will be a simple first step, like describing where she lives. Is it in the city, countryside, etc? What does she like about life where she lives, what does she not like? Why would someone want to live in the opposite location? This should take about 10 minutes.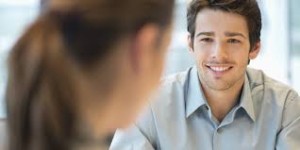 Next, the student will talk about her personality, lifestyle and create a relationship between things she values – like fancy restaurants and shopping versus riding a horse – and how that relates to where she lives, or would like to live. Then, expand this activity by asking her about her family and friends. "Describe your best friend, then tell me if their personality is a better match for the city or the countryside." This should take 10-15 minutes.
Now we're closing in on the last 15 minutes. The student has already had plenty of time to talk, and has achieved most of the lesson's aim. This is a great time to demonstrate how the target language of the lesson is a perfect fit in some places she didn't use them during the lesson. Also, anything she said that could be polished to sound more like a native speaker fits well here. I estimate about 5-10 minutes for this part of the session.
During the last five minutes, the student is going to describe her ideal living situation; is it a house, apartment, farm, etc? Then she will connect these ideas with her personality with target statements like: "I want to live in the countryside because there is less noise and I am a quiet person." or something like that. This part is important even if she repeats some things she already said because it gives a second opportunity to use the target language and improve other statements.
If you ever find yourself in the final minutes with absolutely no idea what to do, I recommend coming up with two or three filler exercises that you like so you're never caught off guard. Finishing strong is very important for the learner because it will leave them feeling confident about their progress.
If you are teaching a different type of lesson, like grammar, the lesson is going to vary, but it shouldn't deviate to the point that the above is irrelevant. Don't think that because you aren't planning a communication lesson that this type of staging won't help you.
Approach and Methodology
Approaches to teaching very greatly, but two that are common and easy to adapt to are PPP (presentation, production, practice) and TTT (test, teach, test) – not to be confused with teacher talk time.
A much vaster and denser topic is methodology, and usually is delivered from a bit more of an academic perspective on language acquisition. It's worth looking at resources about this subject, though, because they'll give you insight on approaching different types of learning styles, levels of learners, and help you become more effective in your role.
Conclusion
When it comes down to it, planning is one of the most important things that we teachers do with our time. Having a solid plan is going to ensure that you effectively manage every minute you have with your learners.
Thinking about their needs, level, and style will produce more effective lessons, which makes you and them gain confidence and a greater sense of achievement.
Tracking minutes may seem minuscule and meticulous, but it really comes in handy when you get to the second half of the lesson and can see where to trim the fat or focus more attention.
Filling unused minutes with fillers is a special touch that turns a potential disaster into another great lesson. On those occasions that you find yourself without material and winding down the class, always have fillers you can pull out of your bag of teacher's tricks.
Learn to manage class time and plan effectively and you'll soon become the inspiring teacher that you were always meant to be.
If you have any questions or experiences you want to share, feel free to do so in the comments below.