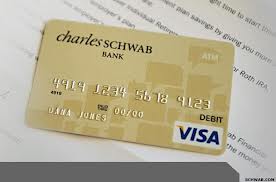 Hey there gringos.  I'm going to be away at a meditation retreat until April 21st but I can't leave you guys out to dry. I'm going to be sharing some guest posts here on the site until I get back two weeks from now. Today's post is from Kevin, an English teacher in São Paulo who recently moved to Brazil to teach English. He's going to tell us about the best debit card for Americans to have when they live abroad.
Banks love to hit you with as many charges as they can, especially if you are traveling abroad. If you aren't careful, you could find yourself paying a 3% foreign transaction fee every time you use your credit card. Even worse are debit cards, where you could be charged a 3% fee plus charges from both your bank and the foreign bank.
Luckily there are easy ways to avoid both fees, but it requires advance planning before you come to Brazil (or any other place you may be considering).
The Best Credit Cards for Expats
Capital One has a bad reputation for customer service, high interest fees, and for targeting the sub-prime market, but their credit cards have no international transaction fees, which is quite rare in the credit card world. Usually you would need a high annual fee card like a Chase Sapphire or American Express Platinum Card to make purchases without this standard percentage fee, but Capital One eats the 1% Visa or Mastercard fee instead of passing it on to you or leveling their own fee on top. You can see a list of Capital One cards here.
I have a VentureOne card, which requires a higher credit score. People with lower might want to take a look at the MTV Card or the Student Rewards card. Those with no credit can sign up for a secured card which would still let them make credit card purchases abroad. Just make sure you pay your bill in full each month, to avoid a 20% + APR interest charge.
Unfortunately there is one major drawback to the Capital One – their credit cards do not as yet offer EMV chips. If you've never been out of the country, you won't be aware of this, but in most other countries debit and credit cards have smart chips that you insert into payment terminals instead of just swiping the card. I've never ~not~ been able to use my Capital One in Brazil, but every time I want to buy something, the cashier has to manually swipe the card, enter the last four digits of the credit card number, then enter the CVV code from the back. Annoying.
This year I've been looking into getting an EMV credit card, and decided on one from Chase; that earns air miles with British Airways (and through the oneworld airline alliance) can also be used on American Airlines and LAN, and after mergers are completed US Airways and TAM). Unfortunately if you keep this card more than a year, you will have to pay a $95 annual fee. This is a current list of all of the EMV cards available in the US. Some feature both no foreign transaction fees and no annual fees – just beware that the ones offered by credit unions can be incredibly complicated to apply for.
The Best Debit Card for Expats
The investment broker Charles Schwab offers ATM cards with no domestic or international transaction fees. Schwab Bank High Yield Investor Checking requires you to set up a brokerage account, but doesn't require you to invest anything or even deposit a specific amount into their checking account. Not only do they charge you no fees, but they rebate fees from other ATMs (for example, you could even use one at an ATM in a bar or club for free!). They also have strong customer service, and notarized the bank balance statement required for my Brazil visa after Bank of America's refusal to do it almost prevented me from returning to Brazil.
(I also have a Capital One Interest Online debit card as a backup. Unfortunately these are no longer available because Capital One bought out ING Direct to create Capital One 360. I'm not sure if people can currently get the no foreign transaction fees at the ATM deal from them.)
I've been able to use these debit cards at Banco do Brasil, Bradesco, and HSBC all with no fees. Unfortunately the cards do not work at Itau, Santander, or Caixa Econômica Federal. The cards do work at Banco 24 Horas ATMs, but instead of processing the transaction in Brazilian reis, they convert the charge to US dollars with a stiff $6 fee, bypassing the good deal Charles Schwab offers.
What credit and debit cards do you use when you go abroad?