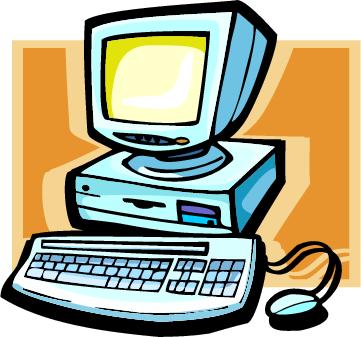 A lot has been written on this site about how to get a job as an English teacher in Brazil, and you've heard from various English teachers about their experiences teaching English in many different cities in Brazil, but there are still many more resources that can be shared about English teaching. Below are some resources relating to English teaching that will help you out on your journey.
Brazilian ESL Blogs
If you are looking for material to use with your students in class there are several ESL blogs that cater specifically to Brazilians that you can use. Although they are mostly in Portuguese there are still ways to get benefit as a teacher who doesn't speak much of that language. Here are the top blogs to know.
Real Life English – This blog is run by a group of American and Australian English teachers based in Belo Horizonte. They write three articles a week in English and Portuguese, produce a weekly ESL podcast and have a ton of great resources on their site. They have written many articles about specific issues that Brazilians have with pronunciation and false cognates which you can base some of your lessons around. The bilingual nature of the site makes it accessible to English students of all levels, many of which would make for good homework reading assignments.
English Experts – Brazil's most trafficked ESL blog with daily English posts, a chat room, forum and podcast. Probably the biggest benefit you'll get from this site as a non-Portuguese speaker is the forum, which is heavily accessed. There is even a special section on the forum for English speakers to ask questions about Portuguese.
TeclaSAP – TeclaSAP has been around for over ten years and has thousands of posts about the English language. What I find particularly useful about this site is that Ulisses has translations for some of the more obscure idioms and slangs in English. Many times when I am looking for a translation of a Portuguese expression I find the answer on his site. If you're looking for ideas for vocabulary lessons this is the site to go to.
Ingles na Ponta da Lingua – This is another site that should be on your radar for the massive amount of content that they have about English learning. They used to have a page of resources specifically for English teachers but I've been unable to find it.
Sites Specifically for Teachers of English as a Foreign Language
Using English – The resources page for English teachers on this site has close to 500 pdf lesson plans that you can use for your classes.
ESL @ About.com – About.com has a subdomain for ESL learning and teaching with lots of resources for English teachers.
Internet TESL Journal – Many lesson plans including what to do on the first day as well as several ideas for conversation classes.
Dave's ESL Cafe – This site is more useful if you're searching for a job somewhere else in the world but it does have some resources for teaching as well.
ESL on a budget – A site directed for self directed ESL learners that has a lot of useful resources for teachers as well.
Other Useful Sites for English Learners
The Effortless English Blog – hundreds of free resources, videos and podcasts.
LearnEnglish Kids – Free online games to help children learn English the fun way.
English Grammar Basics – 30 lessons on the principles of grammar.
These are resources that I have personally used, but there are countless others out there. If you think a resource should be added to the list leave a comment and I'll add it.