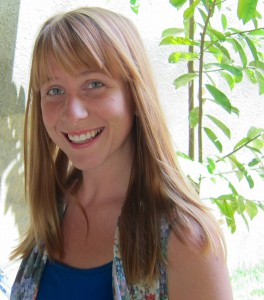 If you try to generalize the types of people that go to Brazil to teach English you will fail. Its not just recent college grads and retirees that are looking towards the South American giant for English teaching opportunities, young families are increasingly setting up their nest in Brazil. Today's guest interview is from Shannon Zimmerman from the USA who now calls Lagoa Santa, MG her home.
Why did you decide to teach English in Brazil?
I was studying Spanish in a beautiful city called Arequipa, in Peru. I went out dancing one night with a group of friends to a pub called Déjà vu. The bar lived up to its name because that same night I met my future husband. When he first told me that he was Brazilian, I immediately felt a rush of excitement, fear and curiosity. Brazil was definitely a place I wanted to experience. So, when my stay in Peru came to a close, I met Gustavo in Belo Horizonte. For three weeks I traveled through Brazil. The entire experience was a sensory overload and I loved it. There was something in the air that told me this country would teach me the things I wanted to learn from life. So, I began cultivating the idea of teaching English in Brazil.
How long have you been teaching in Lagoa Santa?
My family and I moved to Lagoa Santa, a city 40 minutes outside of Belo Horizonte, four months ago. I started accepting students a few weeks ago. I taught English in Belo Horizonte off and on for almost three years.
Did you have any prior experience or qualifications?
I studied language in college (as well as art and design) and so every semester I was immersed in some sort of language learning atmosphere. These experiences included two study abroad trips (Costa Rica, Peru), a phonetics class, a translation class, volunteer opportunities teaching English, and many more. I also took a semester long class on Teaching English as a Foreign Language.
These classes and experiences helped immensely. I recommend to anyone thinking of coming to Brazil to teach English, to do the research, to study as much as you can before you come and to look for opportunities to volunteer teaching English in your own city.
The book I studied in the Teaching English as a Foreign Language course was: Making It Happen: From Interactive to Participatory Language Teaching — Evolving Theory and Practice (4th Edition) by Patricia A. Richard-Amato
What has your experience been like so far?
On Teaching:
My experience as a teacher has been like a love story, it's been serendipitous. If five years ago you asked me, "Do you see yourself teaching English?" I probably would have said no. I was pretty excited about art and design and I didn't think teaching English had much to do with either. However, I've since realized how much creativity is needed to be an English teacher, how design can be a useful tool when displaying lessons and that I can bring the arts into my classes to make things more fun.
My students are from all walks of life with all different kinds of jobs and studies. It's really dynamic! I love this. I could never have imagined this opportunity that unfolded in front of me but now that it is here, I am enjoying it!
On Life:
Whew. My experience has been strong, life-changing and worth every moment of epiphany and difficulty. My first year was jam packed with a new marriage, a pregnancy and the birth of my daughter. Each of these life events alone initiates a huge momentum of change and personal growth. So, it was pretty intense but I love where I am at right now.
One phrase I hear often in Brazil is, 'si Deus quiser'. To me, these words say that no matter how much force and desire we put out there to control life's outcomes, ultimately, the driving force is beyond us. I've noticed that there is a deep respect for life here, a faith in life that is quite beautiful.
You became pregnant while you were in Brazil? Tell us about that.
I never had to wait in line for too long! There is a law here, that if you are pregnant (elderly, or with a small child in your arms) you either have your own line or you get to skip to the front of the line and you will always be given a seat on the bus. People were wonderful and very helpful.
My husband is pretty awesome. He managed and accompanied me to the doctor appointments, ultrasound appointments and blood tests because at this point I was still at a very basic level of Portuguese. His help made everything run smoothly. Although, doctor offices here are notorious for having you stay in the waiting area for a long time.
In Minas Gerais, everyone loves babies and children. I started to bring Maya out into the world and my Portuguese started to improve because everyone stopped to talk with us and to play with Maya. It's awesome.
Was it easy to find work?
I found work right away at a school in my neighborhood called CNA (Cultura Norte Americana).  My husband saw the school being built before my arrival and he went to talk to the owners. I sent them my résumé and began contact before I arrived in the city. Right now, there are new English schools popping up everywhere and they are very interested in hiring native speakers.
When I was ready to start teaching privately, I made fliers and distributed them around the city. This method worked really well in Lagoa Santa. I've had a great response.
Also, if you want to teach privately and are looking for books to teach from, I recommend the Cambridge Touchstone Series.
What is your cost of living like?
Our daughter just recently started school! Schools for young children are about R$300 – R$600 a month and the uniforms will probably cost about R$200+.
We bought a house in Lagoa Santa at the end of 2012. If you are interested in the average prices, browse here: http://www.citiimoveis.com.br/ (a good way to practice your Portuguese!)
What is your visa situation like?
I am married to a Brazilian so I have a type of permanent residency.
If there were anything you could do differently, what would it be?
I definitely did my best but I will always tell myself to relax more, to have patience and to face my fears.
What other things have you done to make money? Feel free to talk about any other projects that you have going on.
I am preparing to launch www.shandala.com a website that showcases and sells handcrafted decorative art that I've made.
Also, I am in the very early stages of forming an online class. If anyone reading this is interested, please, go to www.studiodeingles.com and send me an email.
What is your favourite thing about living in Lagoa Santa?
My favorite thing about Lagoa Santa is its proximity to nature. I can see the mountains from my home. The streets are lined with flowered trees. In the middle of the city there is a lake that is the center for all things sports: walking, running, biking, peteca, volleyball, slack line, soccer and brand new playgrounds for children and exercise playgrounds for adults. I grew up in a small city in Wisconsin and so I feel at home in Lagoa Santa. The energy is great here.
What did you find most difficult about adjusting to life in Brazil?
The most difficult part of adjusting to life in Brazil was that so many life changing experiences happened all at once and this caused me to become very introverted. My language skills progressed pretty slowly because of my introversion and it took a longer time to start forming a community.
What are your top three suggestions for families thinking about moving to Minas Gerais?
Learn Portuguese! People here genuinely want to help you solve problems. If you have questions about doctors, hospitals, foods, or anything – just ask. Also, if you have young children, watch Galinha Pintadinha together on you tube for practice!
A few important tips for your home environment:

Cover all of the drains (sinks, showers) so mosquitos and other bugs don't enter your home.
Do not leave standing water (in the plants for example) in or outside of your home because it increases the chances of having mosquitos with dengue, a common disease here in Belo Horizonte.
Always cover your food (when on the stove, during preparation, etc) and return the food to the refrigerator as soon as possible.
Take showers often. People are very clean here and it is for a good reason.

If you like walking or hiking in the mountains, along beaches or even in the city and you have a young child, we have found this backpack to be very useful.
Can you provide some links to resources that would be useful for people who want to know more about living and teaching in Lagoa Santa?
http://www.lagoasanta.mg.gov.br/
Thanks Shannon!