A common objection that people have to the idea of teaching English in Brazil is that they don't speak any Portuguese. While speaking Portuguese is useful for living in Brazil, it isn't necessary to speak any Portuguese in order to be an English teacher in Brazil.
The truth is that you don't need to speak Portuguese in order to teach English. English teachers all over the world are teaching English to students without speaking their language, and their effectiveness as teachers is not reduced in the least.
In fact, I'm going to show you right now how you can teach English to someone without speaking their language. Watch this video:
What Kind of Students You Will Teach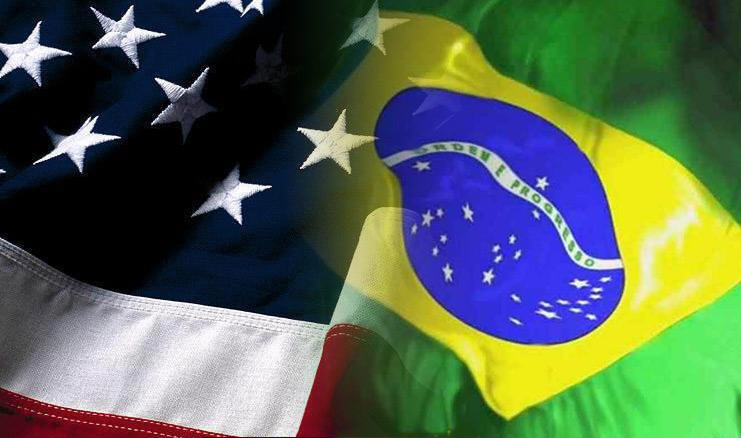 Before we get into the mechanics of teaching, its worth talking about the different levels of students that Brazilians and native teachers typically teach. While both groups are capable of teaching to students of all levels, it is more common to more Brazilians teaching beginner students, and native speakers teaching higher level students. There are several reasons for this.
In most cases a beginner student would be better off having a teacher who speaks the same language as them. In the early stages of learning the language they are going to have a lot of questions that could more efficiently be answered in their language. The advantage of the Brazilian teacher is that they are an English learner as well, so they will be able to answer questions about learning based on their own experience.
On the other hand, native teachers are better suited for giving lessons to advanced students. These higher-level students already have a solid base in English and are more interested in conversation practice. You can more easily correct their pronunciation issues and teach them idioms, slang and other cultural tidbits about the language.
The nature of English learning means that there are fewer people at higher levels seeking English instruction, and more people at the beginner levels. This works out well, since there are few qualified native teachers in Brazil who can meet the demand. As a foreigner teaching English in Brazil, you will most likely teach to these advanced level students. But what if you have to teach a beginner?
How to Teach Someone Who Doesn't Speak Any English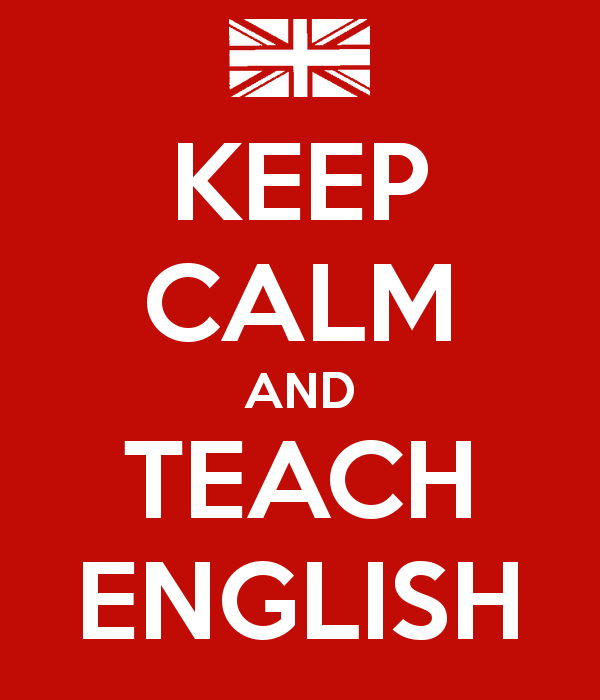 Your biggest worry is that you will be put in a classroom with an absolute beginner and you won't know what to do with them. Teaching someone in this scenario can be challenging, but it is not impossible. With proper planning, teaching English to beginners can be a fun and rewarding experience.
The most important piece of advice for teaching someone who doesn't speak any English is to be very careful with what you say. They won't understand you if you speak the way you do with your friends, by using a lot of colloquial expressions, idioms and speaking fastly. You have to be very controlled and only speak words that are relevant to what you are teaching. Remove unnecessary words, filler words and find the simplest way possible to say what you are saying.
You will have to rely heavily on the use of props, hand motions and other verbal cues to explain what you're teaching. To teach numbers you might point to your fingers and count out 1-10. To teach occupations, print out cards with pictures of people doing those jobs.  A fun way to teach fruits would be to bring a bunch of them to class and talk about different smoothie combinations.
Teaching beginner students requires a lot more preparation, but in some ways they are easier to teach. When they come to you without knowing any English, you know exactly what they don't know, which makes it easier to decide what they should know. They also come without any bad habits learned from other teaching methodologies, so you will have the chance to mold them according to your own philosophy.
You Don't Need to Speak Portuguese to Teach Advanced Students
When you first come to Brazil and start teaching English at a school, you will probably be given intermediate and advanced level students to teach to. Once you sit down at the table and start conversing with your student you will realize how unnecessary Portuguese is for you to carry out your job.
In a typical class, you will work through whatever book or teaching materials you are using all while talking in English. Even if you spoke fluent Portuguese it wouldn't be appropriate for you to speak it during the classroom. The only place it might help is if they want to use a word but don't know the English equivalent and want you to translate. Even then, Portuguese isn't necessary because they should be able to explain the word they are looking for using English.
When a student pays for an hour of English class, he is expecting to get 60 minutes of instruction in English. If it was Portuguese class that he was looking for, he could go outside and talk to anyone on the street. Your beginner, intermediate and advanced students all want to learn English with you, so it is English that you must teach!
I hope you've got the message that Portuguese language ability is not a prerequisite for teaching English in Brazil. If that was the only reason you haven't come yet, now there is nothing else left in your way. So what are you waiting for, come on down!
By the way, there was a grammar error in this text. Start practicing for being an English teacher by leaving a comment correcting me.