In this tutorial I'm going to show how you can start a website in a matter of minutes using WordPress.
If you are planning on teaching English to private students you should have your own website to promote your services. Having a website makes it easier for people to find out about you and your classes, it makes it easier for people to refer students to you and it can help advance your career in many other ways which we will discuss in a later post.
Follow this step by step guide and you will have your very own website in a matter of minutes.
Step By Step: Bluehost WordPress Install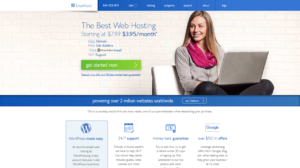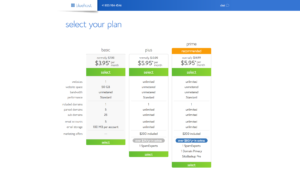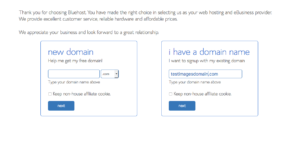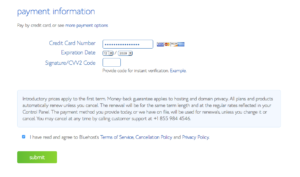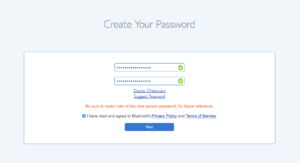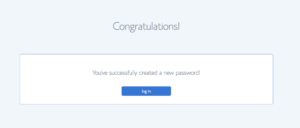 There are countless hosting providers that you can choose from. They all more or less offer the same services and have similar pricing structures. In fact most of the major hosting providers are owned by the same company, EIG.
I've used a number of different hosts over the years and had complaints with some of them, but I'm pretty happy with Bluehost. I like Bluehost because I'm able to host a number of different sites on one account and not have any adverse consequences. Bluehost bills yearly, and if you're not willing to commit to buying a years worth of hosting you might try another host, such as Hostgator.
I should note however, that BrazilianGringo.com is hosted on Flywheel. We get a considerable amount of traffic on this website, and our needs are for a more advanced hosting solution. I started out on Bluehost until I outgrew it, then switched to different providers until I found Flywheel.
(Disclaimer: These are all affiliate links. If you click on one of these links and buy hosting with them, I get a referral commission. This doesn't affect the price you pay. If you want to help support this site and are going to buy hosting anyway I would appreciate if you use the above links. If you don't want to do that, these are non affiliate links: Bluehost, Hostgator, WPEngine.)
Where to Get Your Domain Name
You can get your domain name through a number of different providers. I personally use Namecheap.com, as they have specials every now and then.
For simplicity's sake, you might consider just using Bluehost as your domain name provider. They have a special right now where you can get your domain for free if you buy at least a year's worth of hosting.
With regards to the domain, if you don't have a clear idea of what domain you should get, just get YourName.com or ProfessorYourName.com if that's taken. You can always buy another one later and its a good idea to own your own name.
If you use an outside provider, you'll have to point your domain's nameservers to your hosting provider. The nameservers for bluehost are:
ns1.bluehost.com
ns2.bluehost.com
You'll have the option of inputting these when you're purchasing your domain from Namecheap. Here's a tutorial if you've already purchased your domain and want to change the nameservers.
Step 1: Click on WordPress inside C-Panel
Now, assuming that you've just signed up for a Bluehost hosting account, the steps from here on out will be very straightforward.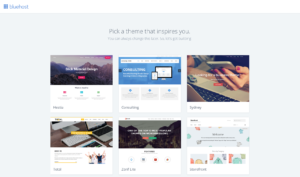 You can click on a theme here to get started. It's not a big deal if you skip this and add in a theme later. That's really easy to do. WordPress has hundreds, if not thousands of free Themes that you can choose from.
If you are looking for a paid theme with more functionality, I suggest checking out Themeforest or Woo Themes. I'm also a huge fan of BeaverBuilder because it's a drag and drop theme editor that comes with a lot of templates already custom designed.

That's it. Your WordPress site is now installed.
Voilá! Wasn't that easy? Yes. It was easy. It's never been this easy. Thank god for technology.
You can make changes to the site design and add content by logging in at http://yoursite.com/wp-admin with the username and password you supplied previously. If you forgot that information it should be in your email inbox.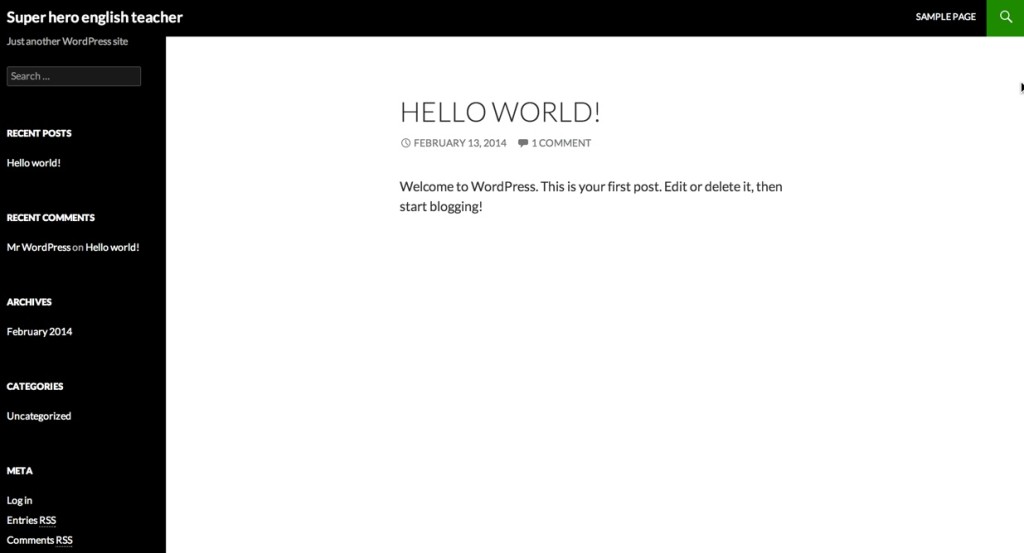 Now that you've set up the website you can customize it to your preference. Play around with the WordPress dashboard and learn about what you can do with the site.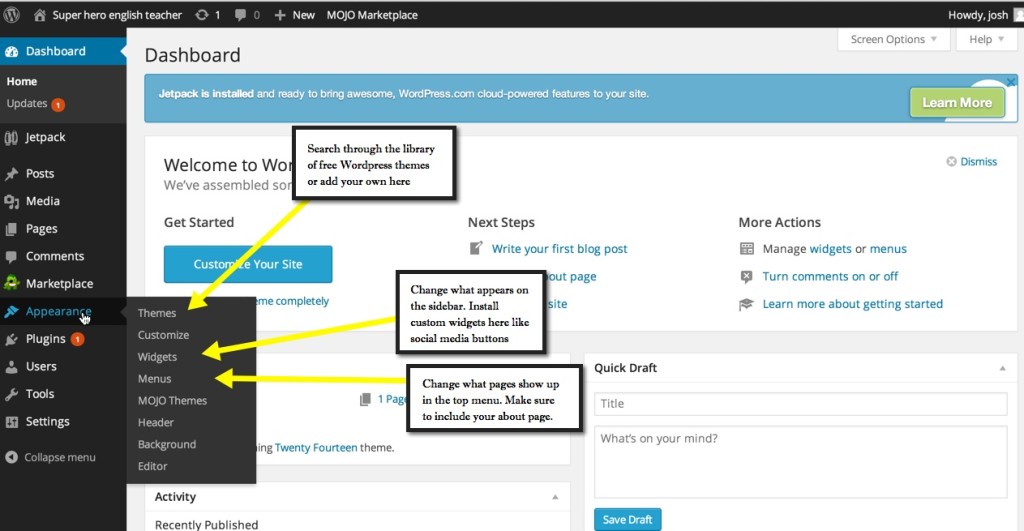 At this point you should also add an About page that explains who you are and what your site is all about.
If you are using this site to promote your teaching services, make sure you have a page for that too.
In future posts we'll go over how to use your website to get more private students, but for now I just wanted to show you how easy it can be to start your own website.
I hope this has been useful for you. If you used this guide to start your website please feel free to share your site in the comments