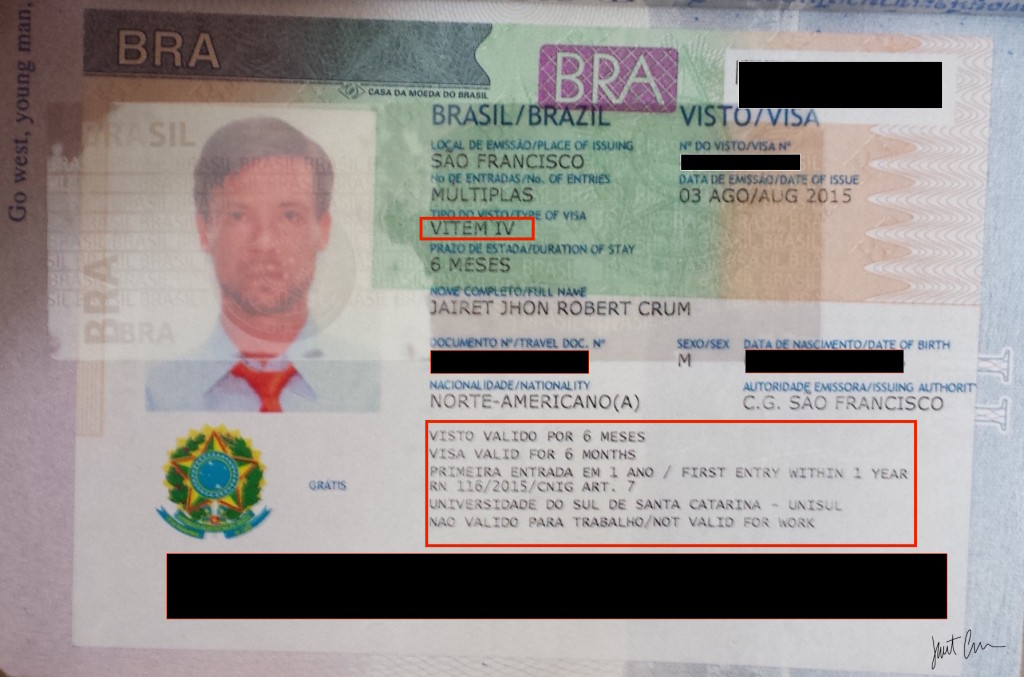 This post is a follow up to a previous post about how to get a Brazilian Student Visa. Given the complexity surrounding this procedure we are posting a more recent experience of how to get a Brazilian student visa to clear up some of the confusion. You may still find value in reading the comments on the previous post. 
Looking for a school to get your Student Visa? Check this list.
Brazil's super power is being able to turn what should be a simple process into a bureaucratic circus.
You don't have to be in the country for very long before you experience firsthand the back bending and hoop jumping required to complete any official procedure.
Don't let that deter you from visiting though. It's well worth the work to be able to get down to Brazil and experience what everyone is talking about.
In this post we're going to breakdown the process of getting a Brazilian Student Visa so that you can stay in Brazil sem problemas (without problems).
Just So You Know . . .
Brazil employs a practice of "reciprocity," whereby they subject their guests to the same bureaucratic hassles that Brazilians would have to go through in order to visit their country. If the US makes it easier for Brazilians to get student visas to the US, Brazil will make it easier for Americans to get student visas to Brazil.
So how does this play out when you're getting a Brazilian student visa? Let's take a look at what this process entails.
However, before I explain the process, let me start off with a caveat.
I wrote this post because I saw a lot of inconsistencies and outdated information from other sources. Due to the erratic nature of Brazil's bureaucracy I can't guarantee that this information will be valid by the time that you try to use it. As a service to your fellow gringos, please leave a comment letting us know how this procedure went for you that way the next generation will have fewer complications in getting started.
Starting The Process
Once I knew that I was moving to Florianópolis, I began searching for any relevant information about relocating there. I searched high and low for anything related to my situation:
I have already finished university
I have experience working as a teacher of English to speakers of other languages
I wanted to stay in Brazil as long as possible to be with my girlfriend
I wanted to learn Portuguese as quickly and effectively as possible to ensure my relocation success.
After quite a bit of Internet searching and reading, the information led me to pursuing a student visa. I had found a blog post that indicated UFSC, or Universidade Federal de Santa Catarina, would produce an enrollment letter for gringos that enrolled in Portuguese classes. However, that is no longer the case, and the way I figured this out is by going directly to the source.
I started chatting with someone while registering at UFSC, and they told me that the Portuguese for Foreigners program has been abused to the point that they only offer enrollment letters for visas to people fully enrolled as exchange students. No more enrollment letters for those who just want to study Portuguese.
Not to be deterred I kept searching and, with a tip from a friend I checked out a private university that also offers Portuguese classes to foreigners.
Here is a link to with more information about their program. I emailed the contact address, and got a reply within a few days. I was certainly not expecting such an encouraging response.
In the email they requested some information to get me enrolled.  They indicated that there would be a deposit of R$220 (approximately USD$70 at the time I paid it). The cost of the extensive course, R$1500, could be paid in full after arrival. The school also offers an intensive course for R$2000. Once the semester approaches, they will email you a link to a preliminary online proficiency test, then you will take a written exam and have an informal interview after you arrive.
Next, I went to the website of the Brazilian Consulate in my jurisdiction to schedule the appointment to submit my documents. Definitely make the appointment with your consulate or embassy as soon as possible! Depending on where you are in the world they may be severely impacted. Mine was booked out for nearly two months from the date I made the appointment.
There is an extensive list of consulates and embassy's on the post about getting a tourist visa.
Remember, you must fill out the online application before you make the appointment.
Documents Required for the Student Visa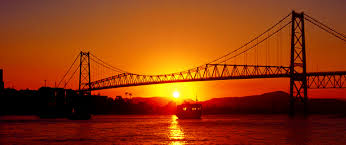 After you complete the application, make the appointment. Then head over to the student visa (VITEM-IV) requirements page, print it, and use it as a checklist. The requirements don't vary much by country, if at all. Do your own due diligence to be sure.
Before going to the interview I double checked to make sure that I had everything on the list. What follows is the list that is currently on the consulate page of San Francisco:
Valid passport, expiration date at least 6 months after your arrival date in Brazil
Application form, filled out online, confirmation form printed
One passport size photo of yourself, white background only
Copy of enrollment document at Brazilian institution AND a letter confirming that you will study there
Proof of financial means in Brazil (more on this later)
Proof of health insurance valid in Brazil
Anyone under 18 needs a notarized letter of consent signed by parents
Anyone over 18 must produce a recent (no older than 90-days) non-criminal record from the FBI, or equivalent for your country (more on this later)
A copy of your birth certificate with both parents' full names
A copy of your travel itinerary, round-trip plane ticket, or confirmation of such purchase
Proof of residency in the jurisdiction of the consulate you are requesting the visa from
Reciprocity fee, which is $160 for Americans, only accepted as USPS money order
There are additional requirements for anyone wanting to enroll as a full time undergraduate or graduate student. You'll have to consult your university for additional support about that process.
At the appointment I simply handed over the documents for the officer to review. I collated them so they were in the same order as the requirements list so she could confirm each document as she went down her list.
You can also bring a pre-paid letter size envelope to have your passport mailed back to you. If you live far away from the consulate, this is a nice option so that you don't have to make a long trip to go back.
Once I arrived in Brazil and had my orientation at the university, one of the administrators told me that it is possible to extend the student visa for up to two years. To be clear, that came from a school administrator, and not an immigration or consular officer, so you might get different information depending on who you ask.
Extra Considerations
The enrollment document and confirmation letter from the university should take about two weeks to arrive. It's smart to request this way in advance because it goes through international mail originating in Brazil. You never know when the postal service workers are going to go on strike, which happens quite regularly.
Consider using an FBI approved channeler for the background check it you are not willing to wait 12+ weeks for the results. I used My FBI Report because I was under an extreme time restraint and they advertise a 48 hour turnaround on records requests. Sure enough, I got fingerprinted at ID Solutions in San Francisco on a Wednesday at 2 o'clock, and the results were delivered to my house at about 2:20pm on Friday. Incredibly efficient and precise.
If you are providing financial support documents, be sure to bring a notarized affidavit of financial support (example here) to validate that the support is official. This is not on the list of requirements, but they requested it in my interview. I just had my dad write a letter of emergency financial support, because you never know if they'll ask for it. Also, get it notarized!
For good measure, get anything that isn't an official document notarized to make it official. You may also consider getting the FBI background check apostilled to avoid any complications when you drop off your documents. These aren't indicated as necessary by my Brazilian consulate website, or any others that I read, but again, Brazilian bureaucracy dictates that if the officer wants to make it an issue, they can.
If you have any questions at all it's best that you leave a comment down below, since other's likely have the same question as you. If you require additional assistance you can also email me directly.
Bonus! 12 Step Brazilian Visa Success Strategy Guide Recap
Ensure your passport will be valid for at least 6 months from your expected arrival date
Register with the school
Fill out the application on the Brazilian Consulate site
Make the appointment to submit your documents to the Brazilian Consulate
Print out the requirements list for the visa you want (student visa is VITEM-IV)
Get fingerprinted for background check, then send off documents for background check – or use channeller to combine fingerprinting and document sending (higher cost, faster results)
Collect all of the documents on the requirements list: proof of financial means, health insurance, etc.
Keep everything together in a folder so that nothing gets separated
Get the USPS money order for the reciprocity fee
Show up at your appointment prepared and ready to be approved
Wait the 5 business for your VITEM-IV to be processed
Pick up (or receive by mail) your VITEM-IV and get stoked about going to Brazil!
Extending Your Student Visa in Brazil
Assuming that all goes well, in 6 months to a years time you'll probably be thinking about how to extend your student visa so that you can stay in Brazil longer.
When that time arrives you'll want to follow the process outlined on this blog post about how to extend your student visa in Brazil.