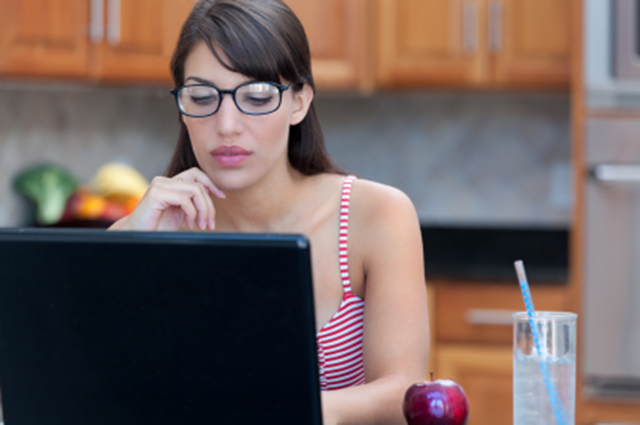 A lot of people who visit this site email me and ask me where they can go to find a good Portuguese teacher.
Regardless of where you are in the world right now, I would recommend that you begin your search by looking for an online Portuguese teacher.
There are several advantages to using an online teacher, such as:
Being able to take classes in the comfort of your home.
Not having to spend time going to and from the school.
Being able to continue taking classes with your teacher when you move to/from Brazil.
Online classes tend to be much cheaper than in person classes.
You can use online dictionaries and other resources during your lessons.
While there are a few in person Portuguese schools in Brazil that I've seen do a really good job with their students, for the most part I think you would be better served if you sought out an online teacher.
In this article I'm going to lay out the top three options that you should look into taking online Portuguese classes with.
Street Smart Brazil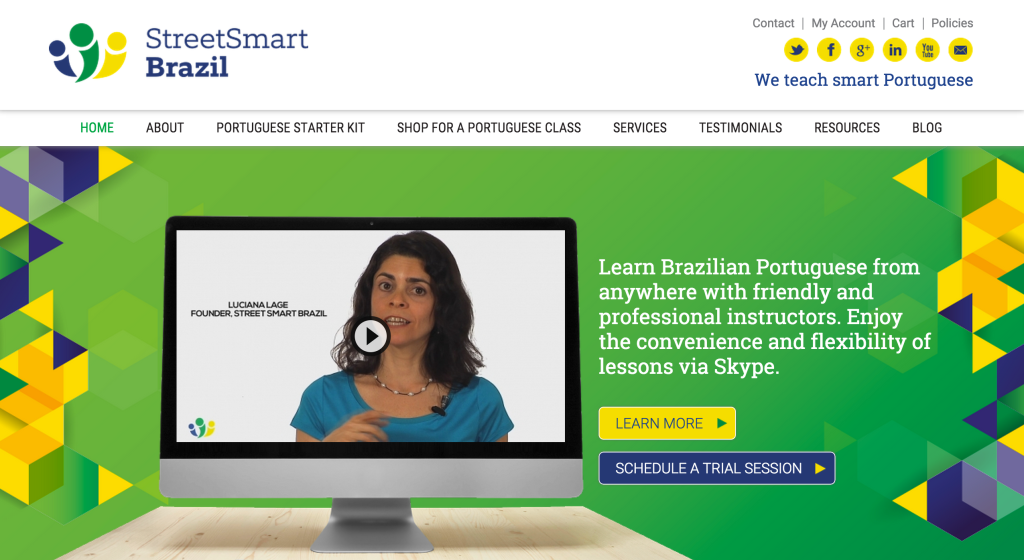 Street Smart Brazil is an online Portuguese school that offers premium Portuguese classes for all types of learners.
All of their teachers are native Brazilian Portuguese speakers who are fluent in other languages and have a strong educational background.
They offer a number of customized classes, depending on what your goals are. Some of the classes they offer are:
Portuguese for Travel
Portuguese for Business Professionals
Business Converation Practice
Portuguese with a Writing Focus
Celpe-Bras Preparation classes
Customized Portuguese Classes for Your Needs
Their classes aren't cheap, ranging from as much as $60 for an individual class to $47 an hour if you buy 10 classes at a time.
If you can afford them though you will be satisfied with their professionalism and experience.
Semantica Portuguese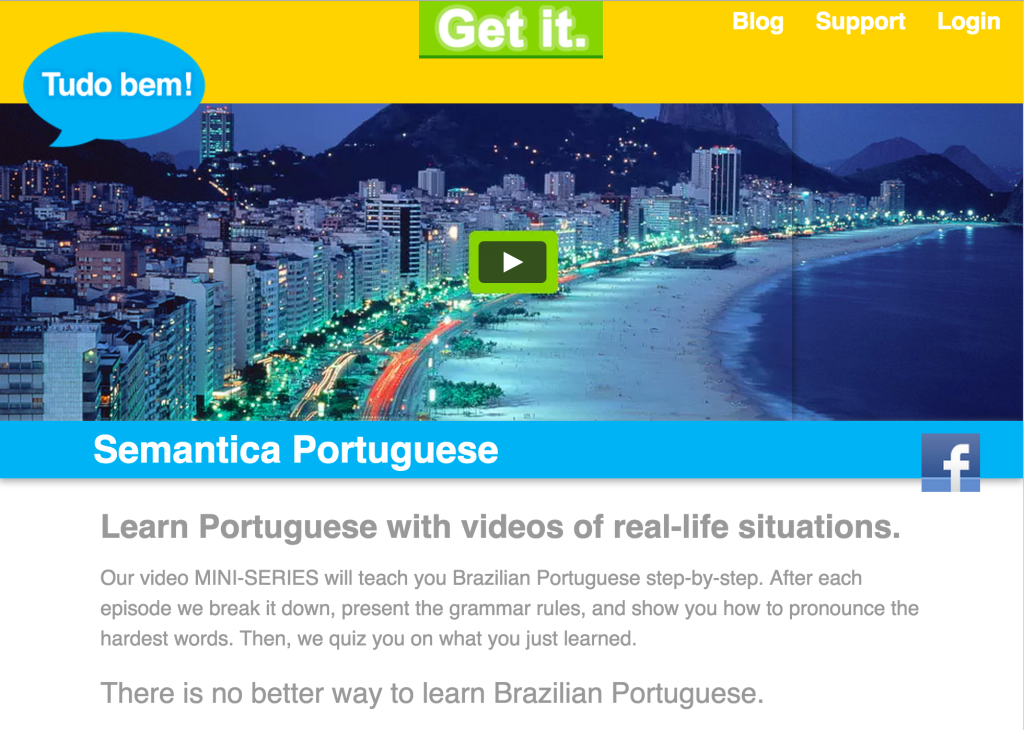 Semantica Portuguese is an online Portuguese school that offers high quality video lessons filmed with Brazilian actors on the streets of Rio de Janeiro.
Their video courses are available on demand at any time and instruct students from the beginner level until the advanced stages. Their courses are great for self directed learners who want to learn at their convenience using engaging video lessons.
For customers of their video courses they also offer one on one private classes to assist you in your learning. Taking private classes in addition to watching their video courses makes for an effective language learning program that will fast track you to fluency.
Conversation classes with Semantica often use examples from situations that occur during the video series. If you're a current fan of Semantica and wish you had someone to talk to about what is going on in the series, you'll find their teachers to be the perfect partner for you.
Their prices range from $30 an hour for individual classes, or $24 an hour if you buy 10 classes at a time.
Italki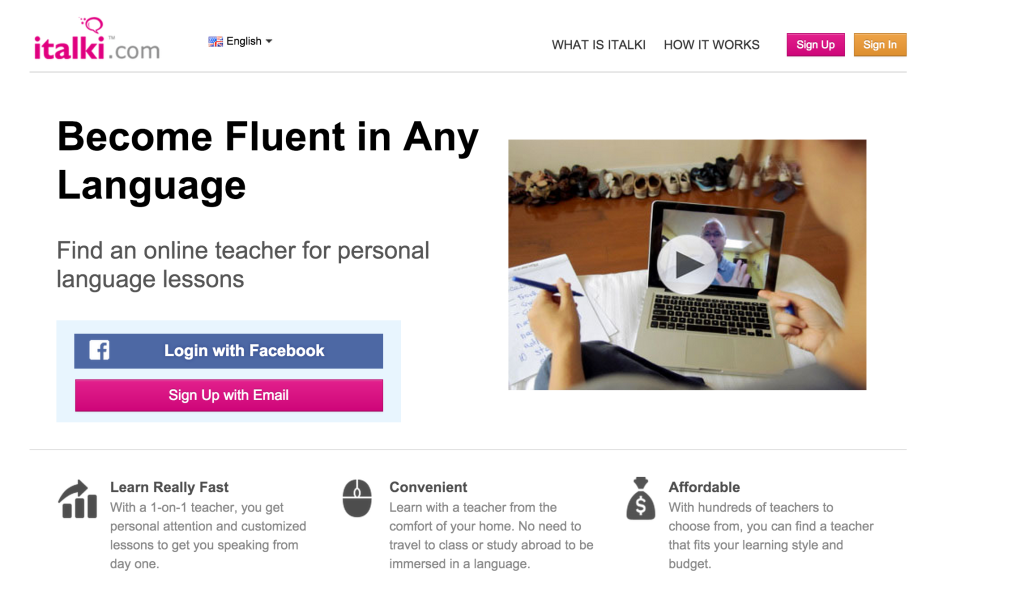 Italki is a language learning social network that connects language learners with teachers, both professional and informal. On their site you will find private teachers for practically any language that you want to learn.
The advantage of Italki is that they have a lot of different teachers with a built in review system, so you can shop around and find one that matches your specific needs.
Unlike Semantica Portuguese or Street Smart Brazil, Italki is an open network that anyone can join. While this is great because it increases the pool of available teachers, it means that you have to do some work to find the teacher that best fits you.
Recently I used Italki to find a Russian teacher and I had to interview a half dozen teachers before I found one that was perfect for me. While all of the teachers that I interviewed were professional and experienced teachers, I had to talk to a lot of different ones before I found one with a personality type that matches my needs.
Italki has two different tiers of teachers. They have professional teachers who have some kind of credentials for teaching or a proven track record as a teacher. They also have community teachers which are native speakers who want to assist language learners through more informal classes.
Each teacher on iTalki sets their own price, and classes can range anywhere from $8 an hour to $40 an hour for Portuguese classes.
Another cool thing about Italki is that every now and then they do a 30, 60 or 90 day challenge to motivate you to take your language learning to the next level. I signed up for the challenge to help me with my Russian and taking classes with teachers on Italki has been a huge help for me.
Here's another post where I go into greater detail about how to pick a teacher on Italki.
Conclusion
While there are a number of online Portuguese teachers, the top three places you should go to find one are Street Smart Brazil, Semantica-Portuguese and Italki.
Take classes with Street Smart if your budget is high and you want a high end experience.
Take classes with Semantica-Portuguese if you are going to use their video lessons to study on your own and want to go deeper into the series.
Take classes with iTalki if you have a low budget and are willing to put in some work to find a good teacher.
If you didn't find what you need here, check out this page with more resources that will help you learn Brazilian Portuguese.
If you've taken online Portuguese classes, share your experience in the comments below so that others can make a more informed decision.