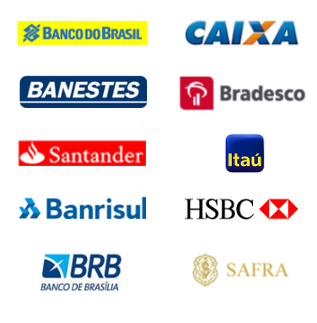 Guest post from Kevin in São Paulo
I just want to warn you now that opening a bank account in Brazil is going to be complicated. This is no formal rule preventing foreigners from opening bank accounts, but each bank has their own policies. And even more frustratingly, each bank branch has their own interpretation of their bank's rules. A quick visit to the gringoes.com forums shows just how much your mileage may very here.
There are five major banks in Brazil: Banco do Brasil (government-owned), Bradesco, Itau, Santander (owned by the troubled Spanish banking giant), and the Caixa Econômica Federal (another government-owned bank, specializing in savings and loan accounts along with welfare payments and the national lottery). There are also regional banks either owned by states or private companies. Finally, there are the Brazilian operations of foreign banking giants HSBC and Citibank, which tend to have many fewer branch locations compared to the five mentioned above.
After obtaining an RNE and CPF to go with my 1-year student visa, I wanted to open a Brazilian bank account. Unfortunately, as a study by a Brazilian business consultancy has shown, Brazilian banks have very little experience dealing with foreigners, and generally have no strategy towards attracting expat business.
Unlike others, I have generally had good experiences with the Banco do Brasil, which offers lower fees. They were my first choice for a bank account, and I have met other people with temporary visas who hold accounts there. I went to a very large Banco do Brasil at the base of Avenida Paulista, but was promptly told that I needed permanent residency to open a bank account. I could have tried arguing with them, but I decided instead to go home and rethink my strategy. I could try to visit branch after branch until I got a yes, but first I decided to try other banks.
The next day I tried the Bradesco across the street from my apartment building. One of the workers there was very nice and tried practicing her English. Unfortunately I hit another wall:
Bradesco rep: it is not possible to open an account without permanent residency.
Me: HSBC will let me do it.
Bradesco rep: We are not HSBC. We are Bradesco.
Me: I will go to HSBC.
Bradesco rep: I will check with my manager. One hour, I go to lunch.
I gave Bradesco two hours to call me back, and they didn't. Wanting to move on with my day, I gave the HSBC down the street a chance. Aside from the usual problems with bank security barriers, they were very nice and opened an account for me. No English was used either! On HSBC's website, they have a small English section: "Moving to Brazil We invite you to open an account with HSBC."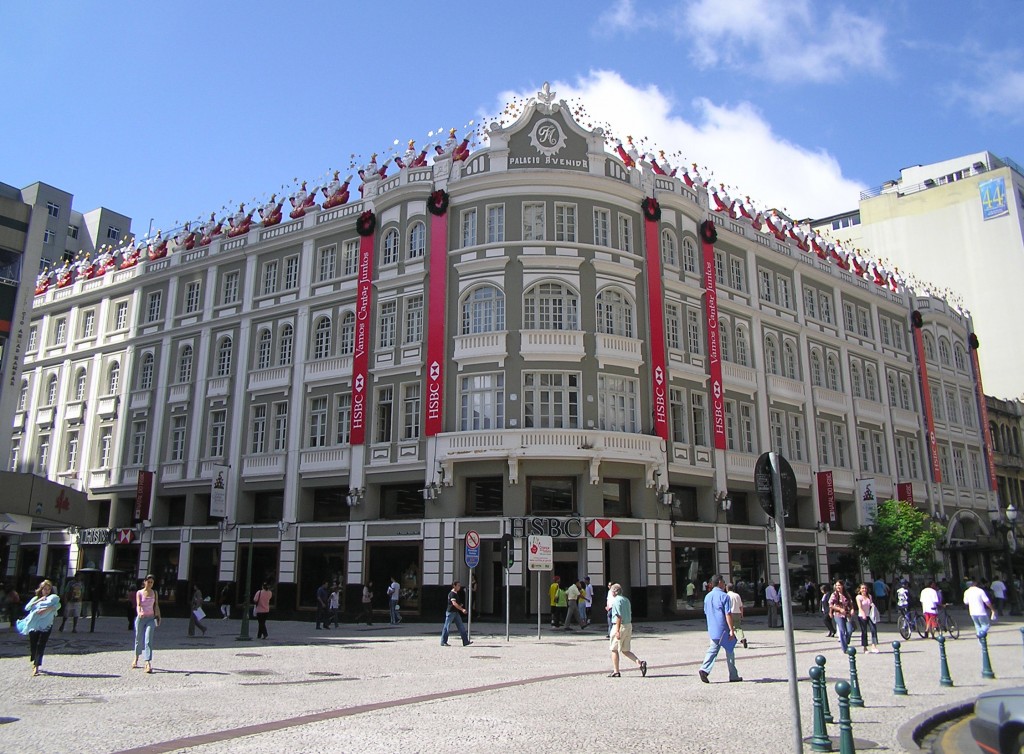 These are their requirements for a bank account as listed on their website: 
1) Valid permanent or temporary resident visa (minimum duration of 12 months). A tourist visa is not acceptable by law.
2) Identification Documents
Passport
RNE – Registro Nacional de Estrangeiros (an identity card for foreigners residing in Brazil).
Valid RNE approval form or an RNE which is awaiting publication in the Federal Official Gazette (DOU)
Valid identification card issued by the Ministry of Foreign Relations to diplomats and consuls, among others.
The following information must be available in the documents presented.
Name of applicant;
Names of Parents (birth or marriage certificates are acceptable);
Birth date;
Nationality;
Country of birth;
Document number;
Issuing authority;
Document issue date;
Photo of applicant;
Signature of applicant and representative of issuing authority.
3) CPF number – Cadastro de Pessoas Físicas (a national tax ID number).
4) Proof of residence.
5) Proof of income in Brazil.
If you are here on a student visa, the university letter you used to get your visa from the consulate can be used as the "proof of income in Brazil" because, after all, work in Brazil is not permitted on that visa. My proof of residence was a notarized housing contract.
Since these requirements are on the HSBC website, you could print the page out and bring it to a branch as proof you can open an account. My main reservation about HSBC was their lack of bank branches, but there is one only 3 minutes from where I live, and I need them for a Brazilian debit card, not so much ATMs. It is a good strategy to be the "expat friendly bank" — with no legal obstacle in the way, Banco do Brasil and Bradesco lost the opportunity to serve a customer that could have made them money.
If you are in Brazil on a tourist visa, a major jeitinho would be involved if you were somehow able to open up a bank account. People on gringoes.com reported being able to at a Sao Paulo Citibank branch, but it involved the manager putting people's passport number into the system in place of an RG/RNE.
As with everything when dealing with the Brazilian bureaucracy, your mileage may vary. Please share your experience in the comments so we can learn from each other.