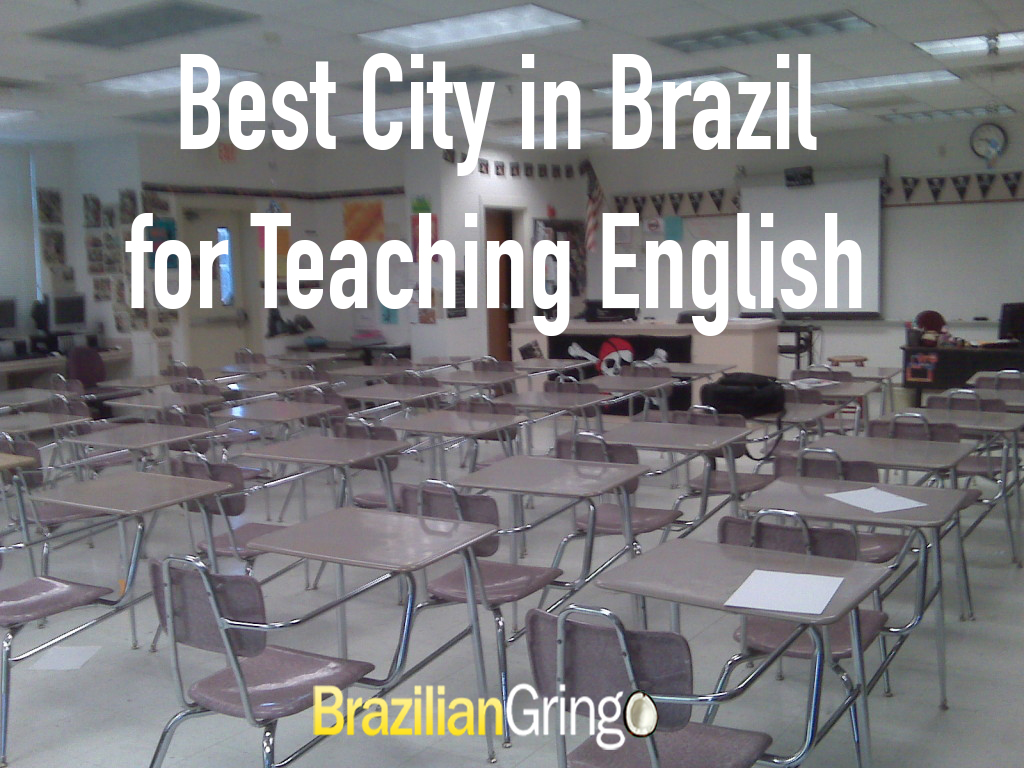 You want to teach English in Brazil, but you aren't sure in which city you should base yourself in. In this article we are going to look at several cities in Brazil and analyze their merits from an English teacher's point of view.
The Demand for English Teachers in Brazil
Before we start talking about individual cities lets talk about the Brazilian market as a whole. There demand for English instruction everywhere  in Brazil is huge. Brazilians want to learn English, whether it be from a native speaker, a non native foreigner, a Brazilian, an online course, youtube videos or an audio program they can listen to in their car. They want English instruction in every form you can imagine.
Anywhere you go in Brazil you will find Brazilians who want to learn English. Even in super small towns with 4 digit populations you will find students who are desperate to learn. It only continues to become more apparent with time to Brazilians that they need to learn English in order to be competitive in a global market. Demand for English instruction is only going to increase over time.
What is the right city for you?
English teachers can find jobs just about anywhere in Brazil, so your decision for where to teach English should not be based just on economic factors.
The most important factor for selecting a city is how much you'll enjoy living in that city. Brazil is an incredibly diverse country and each city has its own distinct character. Figure out which city matches your personality type and move there. If you've never been to Brazil before, I highly suggest traveling around a bit before you settle down in a city.
Determine what you need to have in a city in order to be happy then look for a city that matches that.
Do you prefer living in a city with a beach? Aside from Rio de Janeiro there are other capital cities with nice beaches. Florianopolis and Recife are good choices as well.
Want to live in a smaller beach city? Pull out a map and take your pick.
Want to be in the business capital of South America? São Paulo is for you.
Do you want a slower pace of life? Take a break in Salvador.
Want to live in the city with the best public transport in Brazil? Curitiba will spoil you.
Big fan of Reggae music? Go to São Luis.
Want to go on jungle adventures on the weekends? Manaus will serve as a good launchpad for you.
Want to immerse yourself in Brazilian culture amongst the friendliest people you'll ever meet? You'll feel at home in Belo Horizonte.
I've only listed a few capital cities here because they tend to be indicative of the rest of their state. There are literally thousands of cities in Brazil that are worth getting to know and its impossible to list them all. Hopefully you've gotten some ideas from these bullet points that will help you consider where to go next.
Don't Try To Do It All By Yourself
If I was to start all over again in Brazil I would go to the place where I would have the most help from people I know. If you have friends anywhere in Brazil I'd put that place at the top of your list. All of the best opportunities for profit, pleasure and adventure will come from your network of friends and acquaintances. Its easier to make more friends if you already have one friend, and you definitely want to have lots of friends if you live in Brazil.
Brazil can be overwhelming to foreigners who try to navigate its bureaucracy and culture by themselves. You will not last long in Brazil if you don't make a serious effort to learn the language and culture. This is a lot easier to do if you have a helpful friend who can show you the ropes when you first arrive.
I just want to emphasize one more time the importance of having friends in Brazil. If you have friends in a city, go there. If you don't have friends in Brazil, start making as many as you can before you arrive. Join Facebook groups, join social networks where Brazilians hang out, join language learning sites and make friends there. Do whatever you can to meet Brazilians and make genuine connections with them.
Teaching English in Rio de Janeiro
Rio de Janeiro deserves special mention because its the city where most English teachers fail. A lot of teachers show up without a plan, stay in a hostel for a few weeks, get distracted from their goal, lazily go after job opportunities and end up working in a job the hate. Most of these would be teachers don't have proper authorization to work in Brazil and get exploited by schools who take advantage of their weak legal footing.
Disclaimer: If you're not legally allowed to work in Brazil, stop reading this site now. The author assumes that you have legal working status in Brazil. 
A lot of people believe that you can't make much money as an English teacher in Rio de Janeiro because there is too competition from other English teachers. People who lack a spirit of harmonious cooperation don't get very far and end up working for people who also lack a collaborative spirit. Teachers who embrace collaboration end up finding the best opportunities. Join the English Teachers in Rio de Janeiro Facebook group if you embrace collaboration.
Rio can be an expensive place to live which further adds to the struggle for English teachers. If you want to live close to the beach you'll end up paying an arm and a leg, and you won't get much apartment space in exchange. Teachers end up working overtime and on weekends so that they can afford to pay their rent and end up without any time to enjoy what originally brought them to Brazil.
This need not be the case. Rio de Janeiro is a huge city with a wide range of varying opportunities for English teachers. If you want to make a lot of money as an English teacher in Rio you have to be more aggressive and look for job opportunities in places that other teachers miss.
Rio de Janeiro is only for the most determined of English teachers. Rio will test you in a way that you've never been tested before. The effort you put into cracking into Rio will pay off over time, but if you are looking for a lower friction way of teaching English in Brazil I suggest trying another city.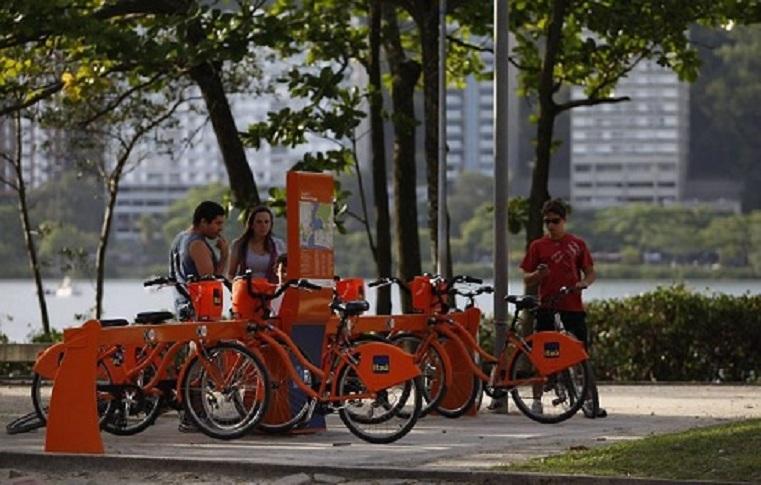 Teaching English in São Paulo
São Paulo has the highest earning potential of any Brazilian city. As the business capital of South America it is headquarters to countless international brands. Its relatively easy to find work as an English teacher in São Paulo and surrounding cities as demand is constantly increasing while the supply slowly catches up.
Companies often incentivize their students to learn English through subsidized classes which results in a higher wages paid to English teachers. This phenomenon is not unique to São Paulo and is common to many Brazilian companies. Its just that in São Paulo the ceiling on wages is a lot higher.
The downside is that the cost of living in São Paulo is also pretty high. The increase in wages you get from working in São Paulo is offset by the increased cost of rent, food and transportation. Not to mention that the city is huge and if you will spend a lot of time in transit.
If you're planning on making a career shift and are using English teaching as a stepping stone, São Paulo presents a lot of opportunities. Try to spend some time getting to know the city before you commit yourself to an apartment and a job, as logistics will have a great impact on your happiness with the city.
Facebook group for English teachers in São Paulo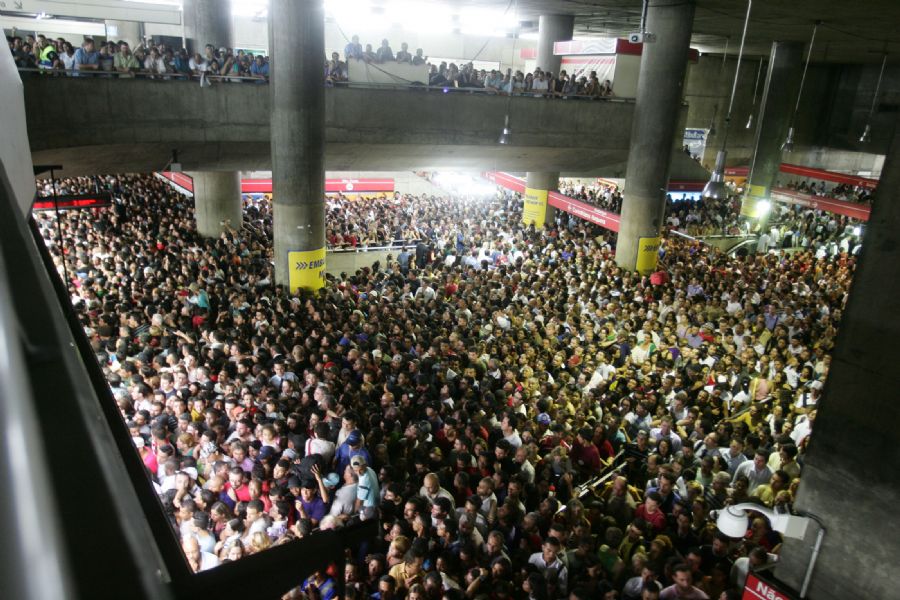 Teaching English in Belo Horizonte
Belo Horizonte is a city that doesn't get talked about much in the international press, but this won't be the case for much longer. Belo Horizonte is taking serious steps to change its reputation locally and abroad. With the launch of the SEED Minas program, the city's residents hope to make Belo Horizonte a major destination for tech innovation in South America.
For English teachers Belo Horizonte is appealing on various fronts. The city offers a much lower cost of living than the previously mentioned cities. Jobs are ridiculously easy to find because of the low supply of qualified English teachers. Not to mention that Mineiros are often regarded as the friendliest people in Brazil and are super helpful to foreigners in their city. Check out the guide to living in Belo Horizonte for more tips.
Belo also has the best networked group of English teachers of all of Brazil's cities. Whereas teachers in Rio de Janeiro tend to look at each other as competition, this is not the case in Belo Horizonte. Teachers there know that there is no shortage of demand from students and that not enough teachers are stepping up to fill the demand.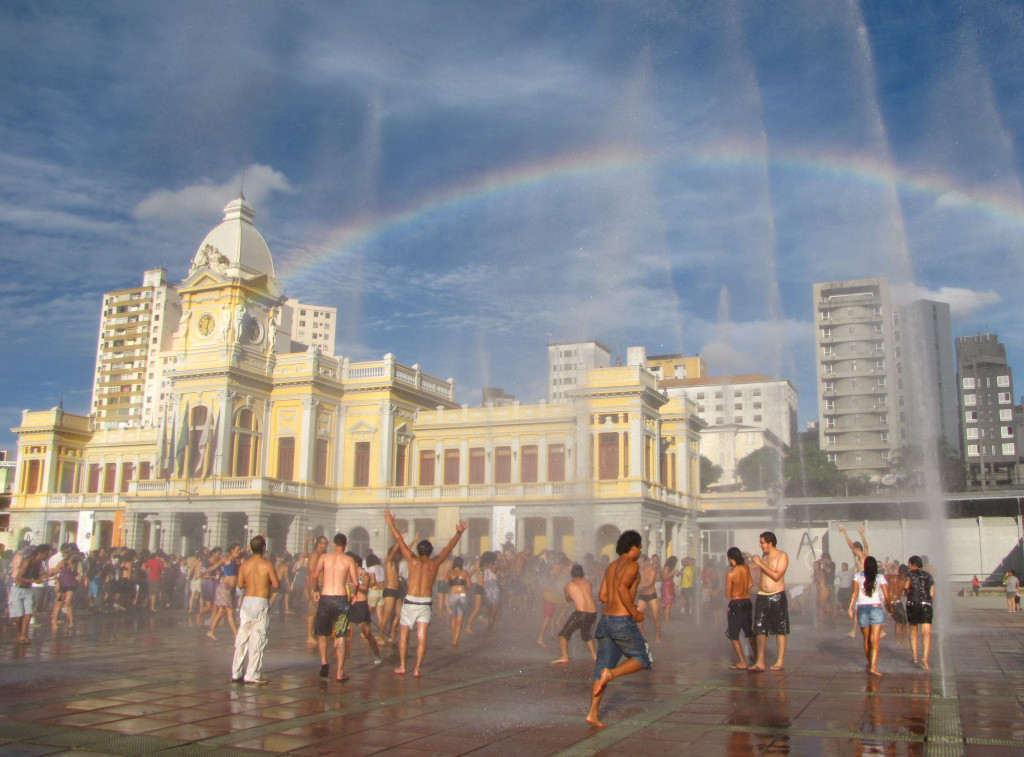 Conclusion
Brazil is a huge country and English teachers should look beyond the popular destinations when deciding where to settle down. Rio de Janeiro is not necessarily the best place for new teachers to start their journey and might prove to be too difficult for all but the most determined teachers. São Paulo offers higher wages but comes with higher prices to match. Belo Horizonte is a solid choice for first timers to Brazil.
At the end of the day you can go just about anywhere in Brazil and find success as an English teacher. It helps to have the right set of tools and information to do this. If its your first experience with Brazil, I offer a training program that teaches you how to find success as an English teacher in Brazil. You can learn from the experience English teachers who have found success before you and minimize the time you spend trying to figure things out on your own.
No matter where you go in Brazil your success will come as a result of the people that you know. Take the time to connect to an old friend who studied abroad in Brazil and get her input on your plan. Make friends with Brazilians online. Take this step seriously.
I look forward to seeing you in Brazil.